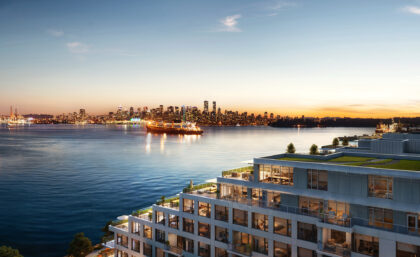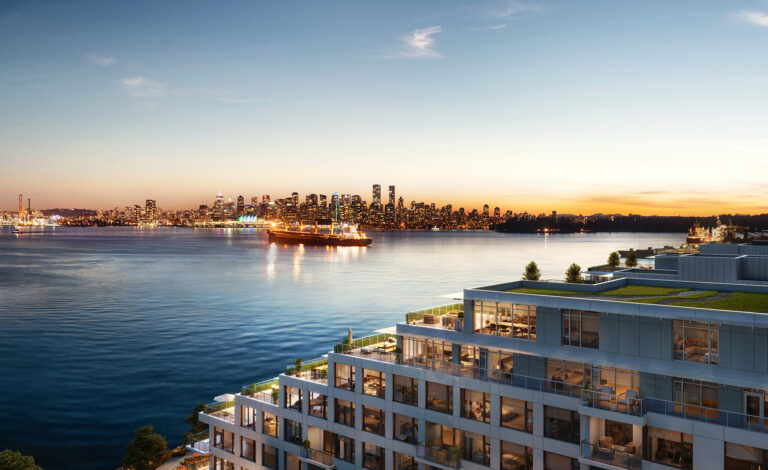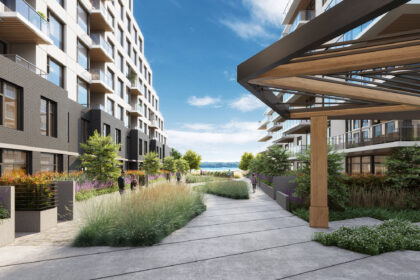 An Extraordinary Collection of Waterfront Homes
Introducing Drift, a collection of exquisite concrete homes on the inlet. Embracing the ideals of West Coast Modernism, Drift's nine-storey architectural form by Musson Cattell Mackey Partnership gracefully steps down to the water. The building design maximizes private outdoor spaces, creating a strong indoor-outdoor connection and showcasing soaring vistas.
Everyone gets a View
Drift frames views at every turn. From the expansive private outdoor terraces to a shared social terrace overlooking the waterfront, residents live in full view of the stunning harbour and iconic North Shore mountains.
Surrounded by Nature
Drift's materials echo the relationship to its natural setting along the water. Brick, metal, and wood-inspired elements connect to the North Shore's natural beauty.
Inspired by the Mountains
Drift's design reflects the peaks and valleys of the surrounding North Shore mountains, integrating the character of the neighbourhood with the natural landscape.